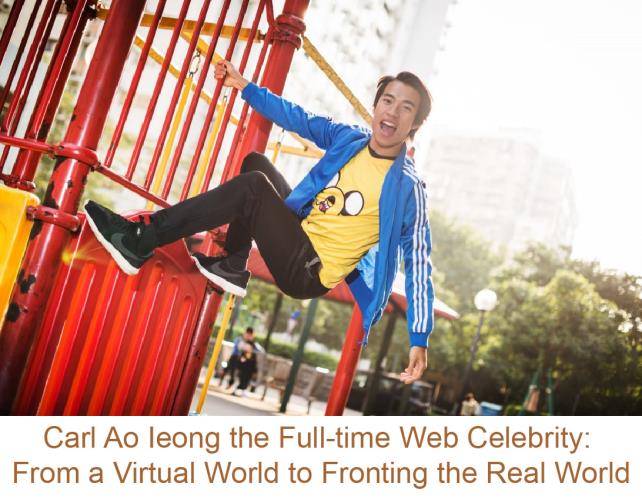 Hong Kong-based illustrator Jasmine Tse, aka Tse Sai Pei, made a name for herself with an illustration that portrays a green-faced girl with a slovenly appearance. She is considered one of those online celebrities who had become internet famous at an early stage in Hong Kong, and now her fan page has 120 thousands of followers. Born in the 1980s, Tse has just got a master's degree in Britain and published a collection of her works, titled LONG TIME NO SE5. The book has secured good reviews and ratings because of her unique style of drawing that portrays her daily life in England. Tse is not ambitious in her career, nor does she have strong material desire. What she loves to do is to live with her cats and to travel around to observe if there are any interesting things coming up.
Tse made her debut in 2012 by drawing a green-faced schoolgirl wearing an oversized knitted sweater and quietly listening to the MP3 music. The illustration has many resonances for girls. Even boys like it a lot. It has gone viral on social media and made Tse become famous.
Why is she called Tse Sai Pei (in Cantonese slang it means exhausting or exhausted)? "There is no special implication. After I graduated and started working, my state of mind was very exhausting. Drawing is one of the means for me to release negative energy and I have never thought that I would have got so many supporters by drawing those illustrations." Tse believes that even one becomes overnight success on the internet, one can also become a failure suddenly in the online world. Thus, Tse does not really care how many fans she has garnered. She pointed out that war of words on the internet can occur anytime. Even a comment can trigger trolling and flaming. Tse frankly said that she is very careful when communicating with internet fans.
Tse's popularity has brought her a lot of clients. Most of them are merchants that target specifically at female customers. Tse would modify her design to suit their needs. For example, the green-faced girl can be turned to white-faced or pink-faced to match the product. Tse believes that to make modification within a framework is part of her creativity. It does not mean that she is giving up her own style to make commercial compromises. Fortunately she has yet to meet difficult clients. "Perhaps I myself am a difficult client too." Tse laughed.
Although Tse described that she has no particular goals that she wants to achieve and only wants to spend time with her cats, when we look at her works, we found that Tse is actually very hardworking. In 2013, she collaborated with technology company to develop apps; her collections of works have been published later on; and she has also held a number of solo exhibitions and written for several media. She is definitely more hardworking than a lot of office workers. "I still do not have a stable source of income. But every time it's my potential clients actively contact me to discuss collaboration. I am so grateful for that."
If you have followed Tse on the social media, you will found that Tse's postings are not only full of humour, they are also philosophical. Does she make it deliberately or naturally? "I draw whatever has come to my mind. Philosophy is an honest reflection on oneself. So long as you are passionate you will be able to understand the truth about someone or something. The society is filled with mainstream values that expect all of us to walk on the same path. But I want to make my voice and opinion heard."
Will Tse continue to make a living as an online celebrity? Tse said that from the very beginning she has no intention to become internet famous. She does not care how it happened and what it is leading to. "Now I only hope that I can spend time to travel around, say three months to half a year. One of the big pros of my job is I can work at anywhere. I am thinking of sojourning in Taiwan or northern Europe. Going back to Britain is also an option." Perhaps it's this genuine and free spirit that has made Tse garnered so many supporters.