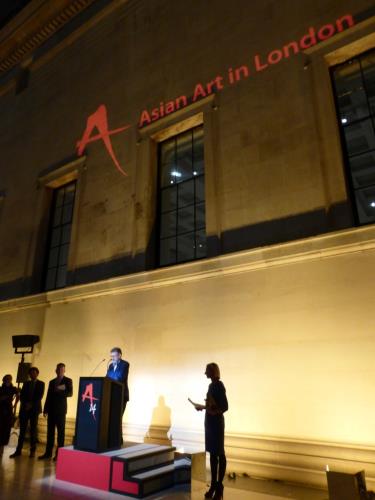 In recent years, Asian art has made a huge impact on a global scale, and many regions in Europe and the US such as New York, Paris and Brussels have hosted large-scale art expos and exhibitions that boasted a strong footfall. Among these art shows, art weeks have drawn much attention, particularly Asian Art in London (AAL). Founded in 1998, the show has successfully run for 18 years, and has enjoyed a strong reputation given its success in marketing and core offering, recognised by both the sector as well as among art-lovers. As the pioneer of the Asian Art Week, AAL has provided an excellent model for those keen to follow the footsteps.
Art Week: the low-down
In general, an art week cannot do without key personnel such as an organising committee, a chairman and a project manager. Take the AAL as example, its organising committee members are the leaders of Asian art galleries and antique shops in London, and this in effect established the commercial nature of the activity. Since then, from late October to early November each year, this popular art week will be staged in the pleasant British autumn. With this established history, AAL has become a must-see event for the art-lovers. Moreover, since the galleries in central London are scattered around Kensington Church Street, St James's and Mayfair, the organiser has deliberately chosen to have extended hours exhibitions and private views in these galleries, in order to capitalise on the pedestrian footfall and to bring marketing synergy within the city.
Collaboration beyond business
AAL's target participants are more than sector professionals, and includes cultural groups, tertiary institutions, public museums and private arts organisations. This year being the UK-China Year of Cultural Exchange, the organiser has decided to join up with the government, and its activities were even presided over by the royal family, boosting the profile and news coverage of these projects. Further, institutions such as the British Library, British Museum and V&A Museum are AAL's official partners. In promoting education, SOAS of the University of London, Christie's Education and Sotheby's Institute of Art have also launched their own Asian art appreciation courses, giving a chance for the community to get involved and to deepen their understanding on Asian art. AAL's dynamic range of activities in that eventful week successfully adds an interesting dimension to art expo, suggesting a modern take on creative arts.
Macao's prospects
Since 2001, Macau Museum of Art has partnered with several cultural organisations and museums in China such as the Palace Museum in Beijing and the Shanghai Museum to launch an annual series of excellent, large-scale exhibitions and relevant seminars on traditional Chinese arts in October each year. With the thoughtful planning of the organiser, they have captured a loyal following overseas, and this might be a most encouraging factor to facilitate a Macao Art Week. If local private galleries and antique shops could take the lead, and involve more public bodies and schools as well as arts and cultural organisations such as from film, drama, music, design or literary sectors we can surely anticipate a very entertaining week-long programme!