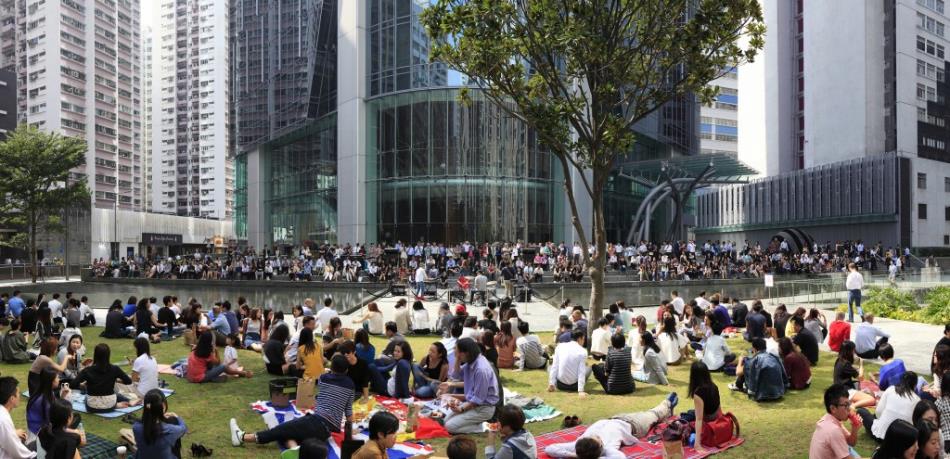 Having run Bitetone for a few years, I have befriended many musicians and got to know many people working in the music industry. With Bitetone's gradually growing popularity, occasionally we are approached by commercial organisations or charitable groups to cooperate and plan music-related events, workshops or feature articles. Words have it that many people still say the independent musical circle equates to rock bands or composer-singer with a guitar. Therefore when planning different music shows, we hope to introduce various music genres to audiences. For example, in Hong Kong, there's Sensi Lion which plays reggae and Gadjo Station which plays East-European gypsy jazz. In recent years folk music has also become popular. Musicians like Hakgwai, Chor and the Interzone Collective etc. delve into folk music instruments like didgeridoo, handpan, jew's harp and frame drum, introducing traditional culture behind the music to Hong Kong people, and at the same time cleanse the souls through these types of spiritual music.
Connecting musical units with different styles and characteristics is something we like to try. The musical circle is not too big and many musicians already know one another. An occasional crossover is fun to do. Last autumn we were invited to plan an afternoon concert at Via Fiori of TaiKoo Place. We invited local beatbox sensation HeartGrey to perform with singer Kurt. Then it suddenly struck us: wouldn't it be more fun to mix in a cappella with beatbox? So we got an a cappella group to join the crossover. On the first rehearsal, HeartGrey "automatically" threw in some beatbox sound effects like seagulls and monsoons into a Chinese minor, and we knew it would be an awesome crossover. In the end they also played "Happy" by Pharrell, and when they performed it, a lot of children danced to the music. There was a spark between the performers and audiences, and also between the performers themselves.
This year we are going to plan the afternoon concert, which takes place on every Thursday from October to November again, and we decided to be even bolder and suggested a number of cross-industry performances. In the end we decided to keep the focus on music, and we invited surprising units to mix and match. The band Chochukmo infuses funk, math rock and jazz to their music creation. Would it be even better if we mixed in a little bit of Jamaican touch? So we gingerly suggested them to cooperate with reggae musician Mouse FX, and they said yes and look forward to the surprising melodies that will be resulted. Young composer-singer Michael Lai and Kevin Kaho Tsui both started out as street performers, with different styles and even language. But if you look closer, you will find that both of them write songs about local Hong Kong stories, and it should be interesting for them to jam together.
Speaking of interesting musical crossovers, I think the recent album by Sandee Chan, in which masters like Tsai Ming-liang and Luo Yijun wrote lyrics for her, is a rare cooperation project. Apart from that, the recent album "SYNC" by Hong Kong digital musician Choi Sai-ho did crossovers with various vocals in some songs. I especially recommend "Perfect Equality" that was cooperated with Chochukmo lead vocal Jan Curious- it is an edgy song with a blackhole-like appeal which makes you want to listen over and over to different layers of music effects, and the meaning of the lyrics. I recommend you all to listen to it.