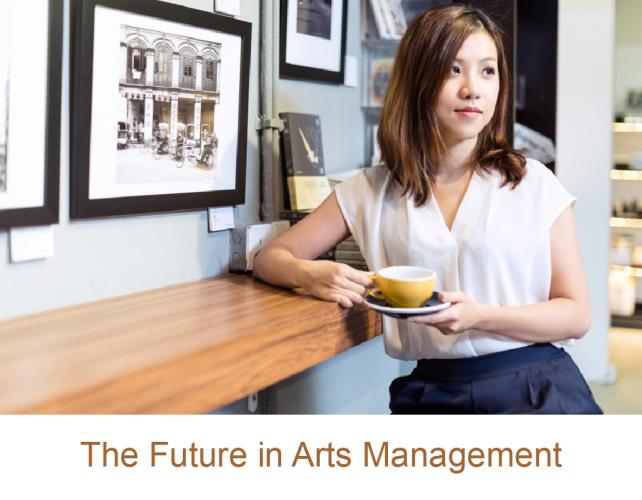 As arts groups in Macao are mushrooming, arts administrators are also on demand. Relevant study programmes have emerged accordingly. The Institute for Tourism Studies' Certificate in Performing Arts Events Management is one of them. Lim Kok Wai, Benny, Assistant Professor of the Department of Cultural and Religious Studies, Chinese University of Hong Kong, is the designer of this programme. He believes that arts administrators do not only need to get their own job done, but also have to think about what performing arts are all about.
Co-organised by the Cultural Affairs Bureau and the Institute for Tourism Studies, the Certificate in Performing Arts Events Management was launched this year. Lim has designed six modules for the course which combine theory and practice.
Module one introduces theories of performing Arts, which include history of music, theatre and dance, an introduction to aesthetics and performing arts. "We have stressed that the role of an arts administrator is like an agent." Lim considers that arts administrators have to bridge artists and other stakeholders. To do this, it is necessary for them to equip with knowledge in performing arts and have the ability to talk about arts with other people.
Module two is about performing arts marketing. This includes sales, market analysis, audience development, fundraising and branding. Lim advocates that arts have certain social functions. Arts groups have to do sales and marketing not because they have to make profits from the sales but because their mission is to engage more audiences with arts and give them more opportunities to see arts.
Module three is about performing arts administration. Strategy, the design of organization structure, human resources, financing, leadership and governance are included in the syllabus. "Arts administrators have their own responsibilities. They need to think how to do things better and cannot only rely on their own experience." Lim points out that an arts administrator has to have solid knowledge in management in order to initiate long-term planning for an art group. Module four is about events and production management which emphasises planning, budgeting, logistics and risk management of an arts event.
Module five focuses on stage management and techniques while module six is about concepts of stage, lighting and sound design. They specialise in the techniques required behind the scene. Lim points out that most of the small-and-medium-sized arts groups in Macao are totally amateurish. Possessing limited resources, the administration of these groups very often is a one-man operation.
"You not only have to execute all administrative work. You may also have to be in charge of certain dance performances, and you likely have to take care of the technical details of a performance." Lim says that the purpose of the last two modules is to allow arts administrators to collaborate with designers when it comes to coordinating an event.
"An excellent arts administrator is not only to provide support to an artist. The role of an arts administrator is far more than that." Lim believes that an arts administrator has to be accommodating to artists, try to create a better environment for them and fight for more resources. For example, many arts groups in Macao do not have sponsorships from individuals or private enterprises. An arts administrator can pioneer such funding opportunities.
To Lim, arts administration studies are not only about teaching administrative skills. The value of arts is diversified so when we see arts we need to think from different perspectives.
"So is it possible to sell arts as if they are products? If yes, why would so many countries subsidise the arts?" Lim believes that such arts administration study programmes are to stimulate students to think about such questions.