There are a number of publishing groups with a unique style and goals in the book market in Macao. Different from traditional major players in the publishing industry, these publishers boast greater flexibility and creativity despite their small scale. In this issue, we have invited two local independent publishing societies to share their experience on realising creative ideas through publishing books and magazines while gaining exposure and striving to survive.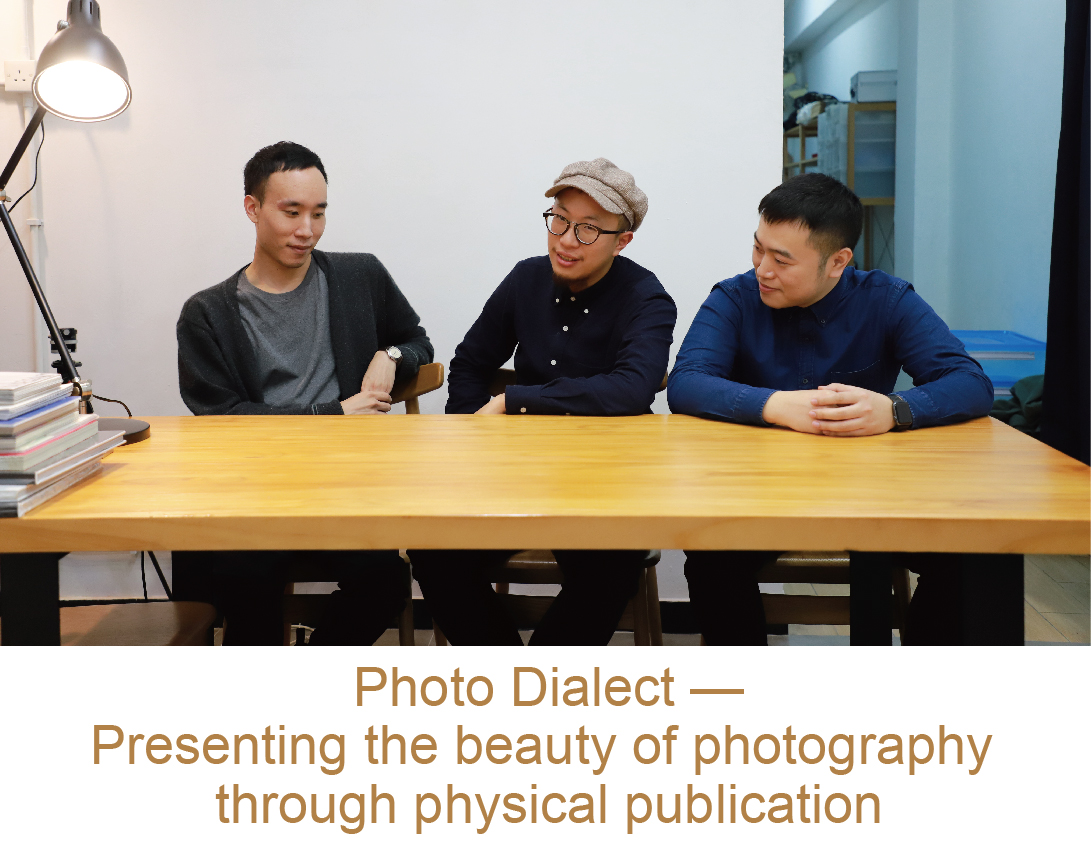 Macao used to enjoy the title of a city of poems. Some believe that the city has the biggest density of poets in the world. It is possible for ordinary residents to know one or two poets who appreciate life through literature in their social circle. These poets are working on their poem writing away from the spotlight. Increasing the exposure of poets and their works is crucial to the development of poetry in Macao. Macao Outersky Poet Association, established in 2002, is a society that dedicates to uniting poets in Macao and bringing readers to their poems through traditional physical media and new media.
Combining poem creation with multimedia
According to Outersky Poet Association's Vice President Jojo Wong, the poetry society was originally an online forum on literature, established by poem lovers and writers from mainland China, Hong Kong, Macao and Taiwan. Poem lovers could post their works on the forum. In 2014, Outersky Poet Association took physical form in Macao officially to get together local poets and promote the development of poetry in Macao. There are over 20 registered members in Outersky Poet Association, most of whom are local poets. Over 40 poets are active in the society's platform and continue to publish their works. One of the unique features that these members have is that they combine poems with multimedia, Wong said. "We mainly write modern poems. Some poets prefer combining their works with multimedia," Wong explained. "For example, some poets like videography. They would combine poems with videos. Some poets are music writers too. So they would fuse poems and music together to renovate them."
A passion for physical publication
Outersky Poet Association has been around for over ten years. The society is also continuing to adapt to new trends and has gone through significant changes. In recent years, it is shifting its focus gradually to new media such as Facebook and WeChat. "Facebook and WeChat allow their users to easily share the poems they like, spreading the works to a grander audience," Wong said. "Users not only in Macao but also from mainland China, Hong Kong and Taiwan will be able to read the poems that are shared online, creating a bigger promotional effect." Wong revealed that the poetry society publishes tens of poems on a monthly basis on online media.
The rise of new media has brought many challenges to the traditional publishing industry. Started out as an online platform, Outersky Poet Association is now focusing more on physical publication. Outersky Poet Association has previously published Colour Paintings and Letters of a Lost Man. The society has made a recent decision to roll out a 2019 Selected Poems series for its members. The first issue of the series was Lips published in January this year. Lips documents recent works from Outersky Poet Association's president and local poet Elvis Mok. Later in 2019, Outersky Poet Association will publish three to four issues for other members. Wong has also teamed up with a few friends and kickstarted a local publishing company called Inner Culture to help drive the development of poetry in Macao further.
Publishing poems requires a lot of personal efforts
"The publishing industry is not enjoying prosperous development as it did before. But as long as you have a group of readers who love reading physical publications, then the industry will be able to go on," Wong indicated. "The Internet does bring conveniences to readers, providing readers with easier access to books and magazines. When you have attracted a number of fans on Internet platforms, you can publish a physical poetry collection at the right time. Online platforms and physical publications supplement each other."
With new media, you only need to click "publish" to post your works online. In comparison, traditional publishing is very complicated. The entire process goes from publication planning, typesetting, book design, sales, to promotion, etc. In addition to that, there aren't any sales agents in the publishing industry in Macao and therefore authors would need to go to different bookstores in person to talk about selling their books there. "You have to rely on yourself to publish books in Macao. For instance, if you need to collaborate with libraries for promotion, you would need to coordinate with the libraries by yourself."
Making use of limited resources to maximise the quality of the publication
However, does hard work really guarantee material return? According to Wong, there are limited subsidies on book publishing from the Macao government and other organisations. In general, the subsidies from the local government and poetry societies cover less than one-third of the publishing cost. The authors would have to cover the rest of the cost. Apart from that, the published books are not very expensive while having merely a couple hundred copies. This means it is difficult to profit through publishing poetry collections. "The poets know about the situation (in the publishing industry) themselves. But they are willing to publish poetry collections anyway." It is the passion for poems mentioned by Wong that has been driving them to publish poetry collections. It is not only a passion for literature, but also a passion and recognition of their own works.
Though the publishing process is self-funded by the poets, it doesn't take away the quality of the launches. Let's look at Lips for an example, Outersky Poet Association and Inner Culture planned and organised three book launch events and helped to promote the poetry collection on media. One of the launch events was held at the Cultural Plaza at the University of Macau. Lips was also introduced by Boya Book Launch held by the university. Wong is hoping to bring poems to colleges to allow more college students to know about local literature. "Publishing a book can be very easy. If you have good works, you can just print them out and it's a book. But I want to make a delicate book with quality," Wong said. "I want to maximise the use of limited resources and bring out the best result."
Outersky Poet Association