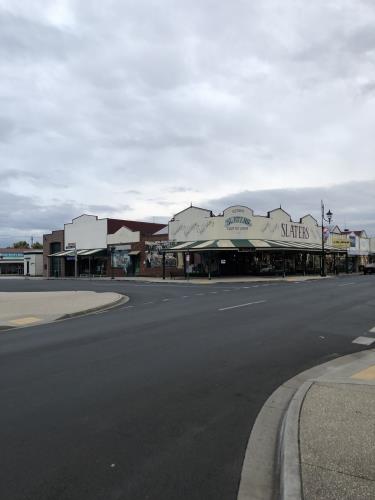 Hong Kong and Macao people love independent travel. In recent years, young people particularly love self-driving to other places, with greater freedom and flexibility, which they could drive to those secret places and charming towns with inconvenient public transportations. Recently, I happened to have a self-drive tour with my friends to Tasmania, which is a real highway trip. We visited and tasted the food in chateau, red raspberry garden and cheese farm along the highway, which is commonly referred to as "sou gaai" (tasting all street foods) in Hong Kong and Macao. Self-drive tour changed the way of travelling and traveller's impressions toward foreign places. It also promoted the rise of alternative cultural products, for example the Michelin Guide designed for car travels initially, which successfully makes a tire company develop into an authoritative global food brand.
The concept of "highway" is relatively strange for Macao people who live in a tiny area with a lot of cars but narrow lanes. However, in the scarcely populated area like Australia and America, this is a very important life experience, which stimulates a large number of cultural products. Just as Ronald Primeau said in Romance of the Road: The Literature of the American Highway, from a long time, cars in America are not just a kind of vehicles but a symbol of class, success, dream, adventure, mystery and gender. A lot of "highway literatures" are flourishing in the American modern and contemporary literatures (the most famous one is On the road by Jack Kerouac), which involves pilgrimage, growth, vagabondage, urban and rural, self-exploration, transcendentalism; the Hollywood's highway movies (like Thelma and Louise, Elizabethtown, Due Date, etc.) are classic and widely known. The scenery along the road also motivates the creation of artists. "Highway photography" would be the most spectacular one. The creations of Dorothea Lange, Robert Frank, Stephen Shore, etc. not only record the road scenery but also include derivative like large billboards, petrol stations, restaurants, motels along the highway. "Route 66" became the important symbol of America. Lots of relative cultural products (like creative highway sign and even private museum) appeared.
Limited by the geographical conditions, it is easy to understand why Macao did not have "highway literature" and "highway movies". But every city has its own traffic problems. "Large motor city" like Beijing, Los Angeles also suffers from traffic jam a lot (At the beginning of musical film La La Land, those who were stuck in traffic jam on highway couldn't help singing and dancing as to pass the time). In return, Macao also has a lot of traffic problems. It has already become a "motor city" and "city of casino bus" from "walking city" and "motorbike city"; plus light rail construction which was expected for a long time, endless digging engineering, annually Grand Prix, repeated taxi violations, completion of Hong Kong-Zhuhai-Macao Bridge and the combination of greater bay area which makes cross-border vehicles more frequent (there might be "Macao-Shunde World Food City" travel series). Besides daily complaint about traffic jam and insufficient of parking space, will Macao literature workers "appreciate" this valuable "highway" subject and turn it into miracle?
In fact, some people have considered the possibility of art creation about "road", like local playwright Lawrence Lei said in Clumsy Operation: "Macao seldom has big robbery as the road was too stuck and the robber could not escape", which makes audiences smile. Recently, the exhibition "Joy in Misery—Works by Lin Ge and Fatty Ho" also has humorous association of "parking backpack".
Who said that in the 21st century, road and highway will definitely lose the charm? In recent year, the voices of anti-globalisation become louder. Comparing to the airplane and high-speed train which are the symbol of "globalisation", the art materials provided by road and highway which are close to life could not be underestimated.