In an information era, people's reading habits have changed drastically. Traditional physical publications like newspaper and magazines are being replaced by their digital counterparts. However, many people still believe that the touch of holding a physical book in the hands is hard to replace. Publishing organisation Dialect, for example, is investing efforts in publishing physical photography portfolios independently, hoping to better present the beauty of photography through unique design and printing method and bring new visual sensations to the readers.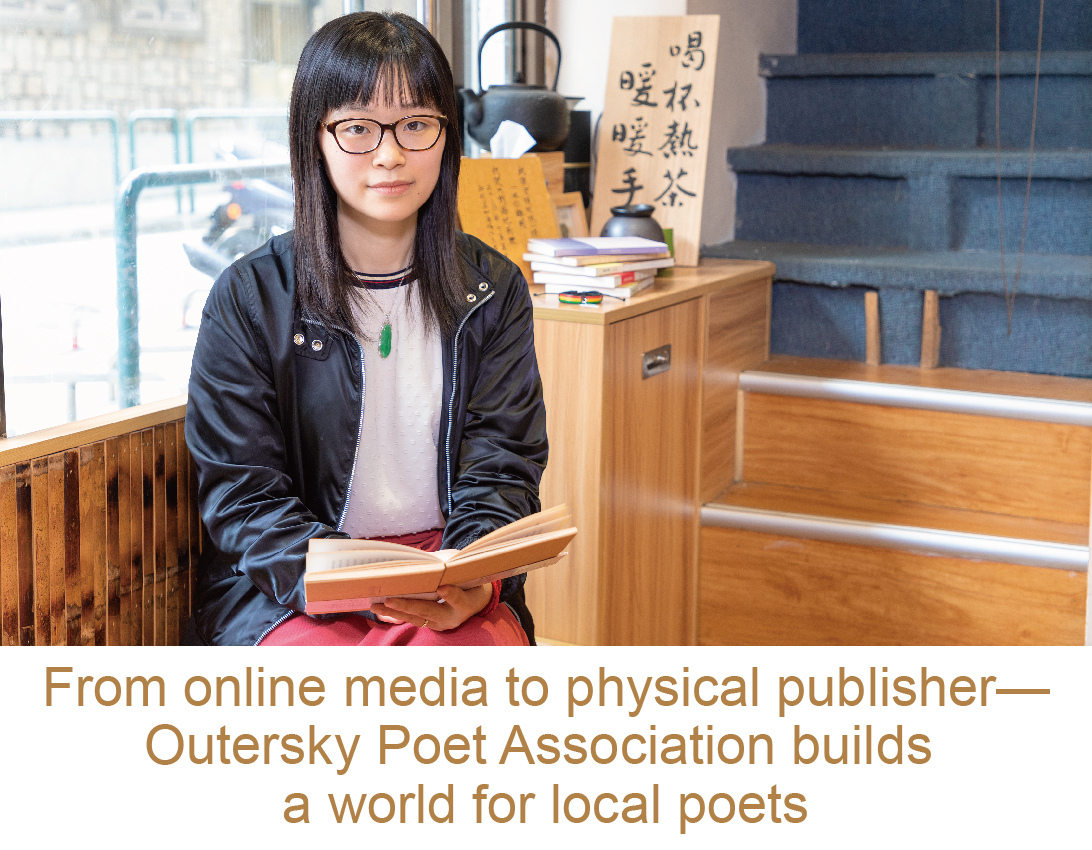 Creating an artistic realm that is comprehensible for everyone
Dialect, formerly known as the "PhotoIntel Macau", was established in 2017. The society is co-founded by five independent photographers, serving as an independent publishing platform that is Macao-based and targets the production of photography portfolios. "Photography is a derivative of language because each image has its own unique meaning as well. People are able to understand the message of the image without any explanation in the text form," Rusty Fox, a member of Dialect, explained the special name of their society. "We are hoping to use this kind of 'photo dialect' to create an artistic realm that can be comprehended by everyone."
Photography is not a popular culture in Macao. It is no easy task to focus efforts on promoting photography. The goal of Dialect is to gather a group of photography lovers and push the development of local photography culture forward through publishing physical portfolios. Dialect is dedicated to building a platform for the public where readers can explore aesthetics and beauty.
Independent publishing showcases photography perfectly
Though there are indeed some commercial publishing agencies that produce books in the market, the books they produce are mostly selected and edited by themselves. Their design is pretty much the same. In comparison, independent publishing can break these limits. The authors enjoy greater freedom in the content and can choose a design that is better fitted for their book to maximise the presentation of the photos, providing more options for the market. "Originally we had also struggled between commercial publishing and independent publishing. Commercial publishing allows authors to transfer the cost to the publisher. But the final product might not be what they have envisioned to be," Rusty said. "We love photography. So we naturally want to present the photos in the best way we can achieve. That's why we ultimately chose to go on the independent path."
Dialect's member Tang Kuok Hou stated that the most challenging part of independent publishing is coordination. "It's not like you just send a file to the printing factory and then it's all done. Independent publishing also requires constant coordination with the designer and the printing factory. For example, we need to consider how much the cost would be if I choose a specific design and printing method. Consideration is also given to the consistency of pages and how the final product will look like, etc. These chains of independent publishing are closely linked to each other. It is very challenging," Tang said. According to Rusty, the portfolio Dummy published last year by Dialect only has three hundred copies. But the cost was as high as MOP130,000 because they tried to perfect every aspect of the publication, whether it is the design or the printing. During the publishing process, they would need to continuously coordinate with different parties. There were some disagreements. But when they saw the final product, the sense of achievement they got made everything worth it.
Actively seeking for market recognition
Independent publishing naturally requires more efforts in sales than commercial publishing. Dialect's member Alan Ieong revealed that active participation in book fairs is a must for seeking ideal sales performance. "We mainly exhibit independently published books with hardcover. All books have ISBN and can be sold in big bookstores. One disadvantage of our books is that we are not famous and lack exposure. That is why we would go to book fairs. For instance, we went to Booked: Tai Kwun Contemporary's Hong Kong Art Book Fair held at Tai Kwun earlier this year. Going to book fairs not only helps us gain exposure but also provides visitors and book agents with a channel to buy the books they like," Ieong said.
Besides actively participating in book fairs, Dialect also connects with organisations such as Fribooker from Taiwan that collect hardcover books. "We are making active initiatives to penetrate the international market. One of our members is from Taiwan. He would help us find book agencies from Taiwan or other places," Ieong said. "He would literally knock on their doors to promote us. Sometimes he would be rejected of course. But the sense of achievement is already very strong when the book agencies receive our portfolio."
Using photography to connect the world
According to Tang, Dialect will focus more on facilitating exchange between photographers in Macao and from overseas. "We will continue to organise SHOWCASE events that will invite visual artists from around the world. We will also invite photographers to a series of seminars and photography and videography exhibitions," Tang explained. "Besides that, we are also going to 2019 Hong Kong Photobook Fair. At the book fair, we will be exhibiting with several international publishers, book outlets, photographers and artists." Tang and other members of Dialect are very excited about the book fair. They hope to exchange with different artists and organisations and at the same time promote photography culture through participating in different activities there.
Photo Dialect