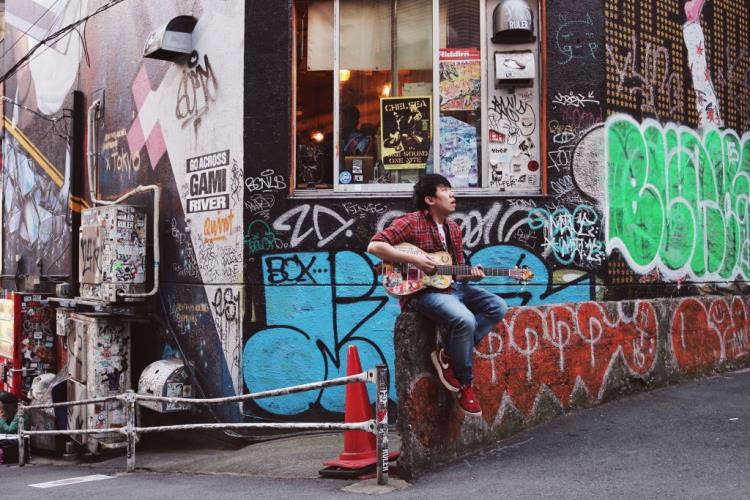 Why should people listen to indie music from Hong Kong? This is something I and my Bitetone partner Edwin Lo have been thinking about a lot recently. Yes, if we must talk about music, recording and production quality, if we have to pay the same price, why not buy a CD from an internationally-known band rather than a local indie band? It's definitely not a question of economics. But humans are not rational animals. If football fans only supported the strongest team, then every week they need only watch Bayern Munich and Barcelona. How boring that would be. Local football teams exist to fulfill people's emotional needs, it's a sort of bonding. Similarly, when we listen to local music, we are "listening" to the beliefs and ideas behind it. Indie musicians to a large extent represent a kind of way of life; listening to them is like being part of that ideology. They appreciate the way that young musicians who live in this city choose to express themselves, even if the music they make isn't necessarily of the best quality. But it's a way of recording a certain time and a place.
There are definitely more and more bands appearing on the scene in recent years, as well as indie shows, labels and apps, big and small. But are more people listening to indie music? Yes. Is it enough? It will never be enough. My observation is that the biggest problem with the Hong Kong indie scene right now is that many bands do not have a long-term vision. They may be happy after throwing a release party for their first album, the records piling up in their band rooms with no further plan for marketing and sales. Their fame all but dead. This is very disappointing both to their fans and promoters who like their music. After all that time and energy promoting that band to other people, it all comes to a grinding halt. Is that a waste of effort?
I used to think that every band was worthy of my support. But now I think this isn't possible. I can offer them my utmost support in spirit, but in terms of money, time and effort, both fans and promoters need to be selective in what music to listen to and what to promote to others. Music quality is obviously important; as Anthony Wong says, if it moves your heart or moves your feet, then that's music worth listening to. I'm more old-fashioned—I am partial to musicians who are energetic, ambitious and brave enough to try new things.
Kevin Kaho Tsui, who studied in the United Kingdom and recently moved back to Hong Kong to pursue his music career, is someone I admire a lot. The indie pop musician puts a lot of personal effort into music production, sleeve design, music video shooting, promotion and so on, with very pleasing results, a real sign of his attention to detail and diligence. He is also willing to listen to other people's suggestions. From his EP Party, Love & Dreams to his album Dear Florence, one can hear how much he has matured musically. His new record Harajuku is inspired by the experiences in Japan and is a collaboration with Soni, guitarist of local math folk band GDJYB, and infuses some edge, Japanese-inspired guitar sounds into his own brand of sunny indie pop. From Lan Kwai Fong to Tai Po to Harajuku, I hope Kevin will one day be able to perform in his favourite place, Manchester!