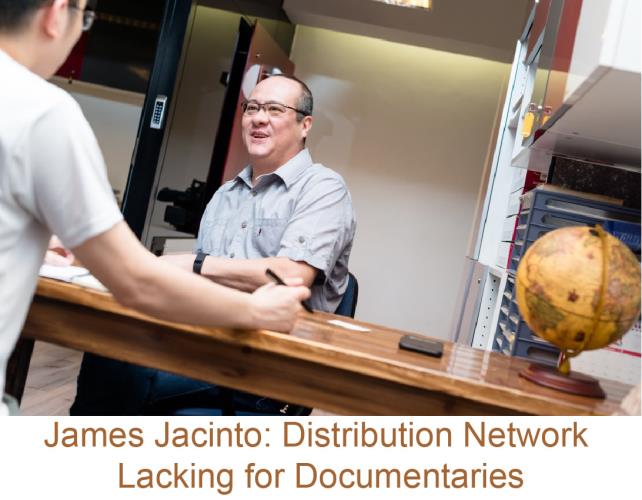 Local View Power organised by the Macao Cultural Centre is nearing its tenth edition, giving birth to a total of 49 local video productions, which nurtured generations of talents in film and TV such as documentary, and contributed to recording the development of Macao. Albert Chu Iao Ian, head of organising unit Audio-Visual Cut Association, thought that Macao productions and talents bear talent to go international, and they are only lacking opportunities and experiences.
Established in 1999, Audio-Visual Cut Association aimed at promoting the development of contemporary Macao movies. Over the years, it has nurtured a number of local movie talents and conducted external exchanges. The three episodes of serial movie Macao Stories, which portrayed Macao in an in-depth manner, were produced by Audio-Visual Cut Association, and received international recognition. Chu Iao Ian hopes to promote the development of Macao movie industry with his art group as the starting point. Since 2007, it has co-organised Local View Power with the Macao Cultural Centre to cultivate talents of the next generation.
Local View Power is divided into the three categories of Documentary, Short Feature and Animation, which are further divided into Freshmen, Open and Advanced levels. The threshold and subsidy for each stage is different. In these, the subsidy for advanced documentary can reach MOP$200,000. The possibility of advancing from one level to another has become a motivation for movie amateurs. "There was only documentary filming in the beginning, because it does not involve too many professional supports. Scenes and actors can be found real life, and the finance are more handleable. It was in later stages that animation and feature were gradually added, and the competition became more diversified," said Chu.
It is not an easy task to be shortlisted for the final evaluation and public screening. The whole process takes nearly a year with three phases of evaluation, including the formulation of proposal, discussion and production with professional team of the organiser. The final product will only be screened at the Macao Cultural Centre after it is finished. Despite the arduous process, the competition has directly nurtured a number of local Macao movie talents, such as Lam Kin Kuan featured in this issue, and I'm Here director Choi Ian Sin. They prove that Macao can produce outstanding movie talents, and the competition plays a role in nurturing them.
Into its ninth year, the competition has gradually developed a mature system, but the prospect after screening at the Cultural Centre — for instance, the arrangement to screen on overseas movie festivals– still lacks support. Chu think that the government can transform from passive promotion in newspaper and other media to actively approaching international movie festivals or make school tours for screening, allowing people from more places to appreciate outstanding Macao productions.
"The first edition of the competition coincided with the opening of Macao's gaming industry, and most works explored the changes in the society; up till now when things have been settled, the topics of the productions become diversified. Documentaries are interesting in the sense that they bear fictional elements and authenticity at the same time. Looking back at productions ten years ago, you would know the social landscape and historic significance back then. This is why I insisted on documentary production," said Chu.